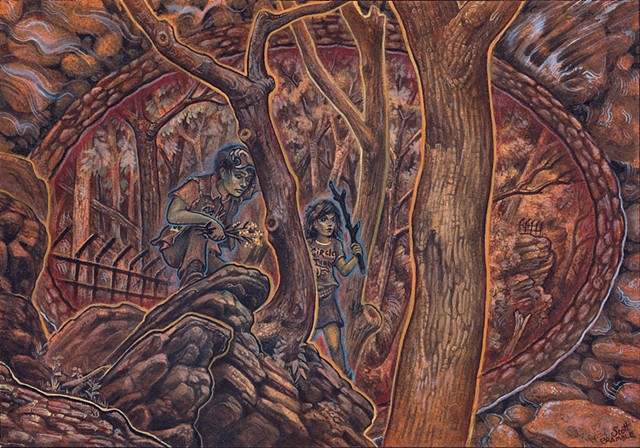 I, Scott Bramble, am the owner and a full time tattooer at Mercury Tattoo Studio in Doylestown, Pennsylvania.
Mercury Tattoo Studio
19 Donaldson St.
Doylestown, PA
18901
215-517-8833
Below are a few questions commonly asked regarding design ideas, booking appointments, and what to expect once you decide to get a tattoo from me.
If you have any other questions, you can send a message via this site, or call the shop during our regular business hours: Tue-Sat from 1-9


Frequently Asked Questions
*What sort of tattoos do you enjoy doing?
First and foremost, if I'm tattooing, I'm happy. I try not to specialize in any one style. I would never want to be one-dimensional. For instance, just being a portrait artist, or only doing large Japanese themed designs. Though of course I enjoy the opportunities I get to work in those styles. I appreciate and am interested in all styles and approaches in tattooing. All of that said, the thing that gets me interested in a tattoo is the thought behind it. Often when I'm working with a customer, I will try to work up a full concept or storyline for the image. That does not mean a "storyline" the way the television shows depict, but more a story of the image itself. Once I know what a person wants, and the area it will be going, I can really start to run with the idea, and that is what I truly enjoy.
*How soon can I get an appointment?
I try to keep bookings limited to 2-3 months in advance. I have changed the way i schedule my appointments, and it seems to keep things more approachable this way. Previously i would be booked for nearly a year and it was impossible to keep a handle on everything.
I wish I had enough time in the week to fit everyone that is kind enough to want work from me asap. Unfortunately there is no way around the wait for an appointment. My promise is to commit completely to each project and make the wait worth your while.
*What can I expect when I make an appointment?
Initially we will go over your idea simply to figure out how much time will be needed to book, as well as to go over basic ideas and get prepared for outr more formal consultation later. Once that part is figured out, we can book your tattoo appointment(s) as well as schedule the formal consultation a week or two before the first tattoo appointment. This keeps your idea fresh in my mind when i finally get the opportunity to draw your design. It is possible to take care of the consultation process via email, but only if needed. I still prefer a face to face talk with the person i will be working with.
The entire process is one I take very seriously, and feel in the end it is worth all of the formalities.